'Florence' Coffee Table

The recently graduated designer maker Yvette Cox from Plymouth University created a beautiful and unique hand sculpt ed coffee table. This innovative creation was created using a eco-friendly making process, Steam Bending, of which was locally
sourced within the south west. Yvett e has a strong passion for experimentation through manipulating materials to create beautiful and innovative functional objects.
Within all of her work she designs around a verb list that she produced. This contains key words such as Repetition, Patt ern, Interlocking, Natural and Curves, all of which can be seen throughout Yvette's work. 'Florence' contains 13 fluid legs' that flow, twists and weave between each other which supp orting the body of the table. This coffee table has been hand crafted by being produced without any moulds or formers. Free hand bending excites Yvette as this allows her to have control of her actions but also the exciting element of the unpredictable outcome.
Powered by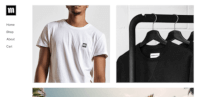 Create your own unique website with customizable templates.