Yvette became highly interested in the process of Steam Bending within her time spent at University of Plymouth. Enjoying the excitement and unpredictable outcomes of her on going experimentations, has allowed her to express her creativity through this innovative process.


All of Yvette's products are created using locally sources, fast growning, straight grained Ash from the south west, England. This allows her desired designs to be created and to allow her skills within steam bending to be pushed to the limits.

Experimentation is a key skill within Yvette's creations. The narrative behind all of her work is to work with a verb list. This is a list of word which are all represented within each piece.
Natural
Interlocking
Repetition
Organic
Through attending University, it has lead Yvette to experience some hands on live projects and life changing experiences. Attending an exchange to Japan to study design within a University for 3-4 months has impacted her designs and creations. Not only this but Yvette has worked with top designers such as CHARLIE WHINNEY, JOHN BUNFORD, JOHN MAKEPEACE. All of which she has learned alot from.
Within her first year she won the a Trophy competition for the University of Plymouth VC Awards, and being commitioned to design an opening plaque for the Universitys Chaplaincy.
Powered by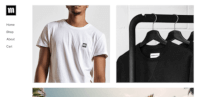 Create your own unique website with customizable templates.